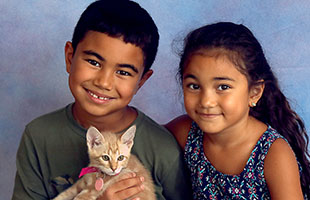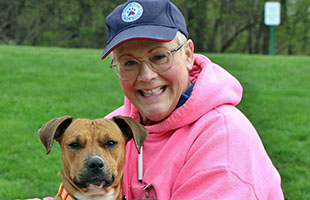 Join the Wags & Whiskers Club
When a pet in crisis has nowhere else to turn, the Connecticut Humane Society is able to respond with open arms because of supporters like you. By becoming a part of a caring community of recurring donors, you will provide critical support all year long to rescue pets from suffering, cruelty and neglect. YOU will heal them, body and soul. Show you care all year long.
News & Announcements
Volunteer Spotlight
Cat cuddling is Tania's dream job! And kitties that she comes into contact with couldn't be happier!
Saving Domino's Sight
A 6-month quarantine, medical problems, discomfort around people; Domino overcame a lot.
National Pet Month
Protect your furry friends through one simple task – make sure to include them in your estate plans.
STORIES OF HOPE
Lady and the Chance
Knowing you are loved doesn't come from hearing the words "I love you." Deaf dogs like Lady will never know what those words sound like, but it doesn't mean they can't know what love feels like. Today, this 3-year-old pit bull has been given a second chance to learn that feeling.
Upcoming Events
Virtual PETtalk: Introducing a New Pet
Have you been thinking about getting a pet but don't know where to begin? PETtalk has you covered!
Virtual PETtalk: Preparing Pets for New Baby
A must-see for expectant families. Find out how to prepare your furry friend for their new human sibling.
Tats & Tails, Piercings & Paws
Elevate your body art to the next level! For this one day, a portion of the proceeds of all tats and piercings goes to CHS pets!