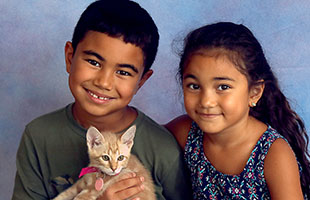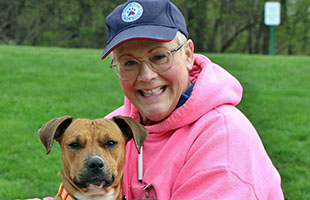 Join the Wags & Whiskers Club
When a pet in crisis has nowhere else to turn, the Connecticut Humane Society is able to respond with open arms because of supporters like you. By becoming a part of a caring community of recurring donors, you will provide critical support all year long to rescue pets from suffering, cruelty and neglect. YOU will heal them, body and soul. Show you care all year long.
News & Announcements
Volunteer Spotlight
Volunteers make a big impact everywhere at CHS. Nina puts her stamp on the landscaping!
Lemonade Stand Challenge
Find out how to hold your very own lemonade stand to make brighter futures for pets!
Senior Dogs Fetch Grant
Old pups at CHS are wagging thanks to the Grey Muzzle Organization!
STORIES OF HOPE
Jojo's "Mewsic" Saved Her Life
Alone and stuck in a storm drain, Jojo was looking for her mom. Instead she caught the attention of the two-legged, human variety. And that was a good thing because she was too tiny to be on her own.
Upcoming Events
Virtual PETtalk: Foster Pets w/ Medical Needs
Free webinar – you can make an impact on sick pets by fostering!
Clear the Shelters
Join us all month long for the 8th annual Clear the Shelters campaign. Adopt. Donate. Save pets!
Puppuccino Happy Hour
Join us at Starbucks, Newington for a happy hour. Bring a gift for the pets, get a free coffee.