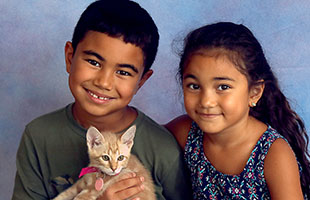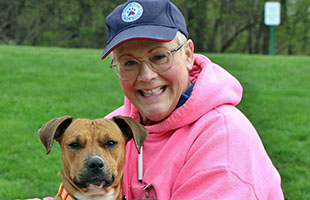 Join the Wags & Whiskers Club
When a pet in crisis has nowhere else to turn, the Connecticut Humane Society is able to respond with open arms because of supporters like you. By becoming a part of a caring community of monthly donors, you will provide critical support all year long to rescue pets from suffering, cruelty and neglect. YOU will heal them, body and soul. Show you care all year long.
News & Announcements
Meet CHS' Executive Director
James Bias has been at CHS for 1 month now…or 7 in dog months! Learn more about the top dog.
Volunteer Spotlight
Raising cats and kittens are fulfilling for Karen Heckman. What is her most memorable experience?
Celebrating Volunteers
April 19-25 is National Volunteer Appreciation Week. Let's celebrate their accomplishments.
STORIES OF HOPE
Two months of medical care, multiple surgeries for lumps and bumps, a happy-go-lucky outlook the whole time…Those are just some of the wondrous things about Wonder! Here's her Top 10.
Upcoming Events
Vaccine Clinic
Protect your pet against common illnesses at Fox Clinic's bimonthly event. Appointments required.
POSTPONED: Heartworm Clinic
Protect your pet against heartworm disease at Fox Clinic's annual event. Appointments required.
POSTPONED: PETtalk: Pet Communication
Ever wonder what your furry best friend is trying to say to you? Find out…