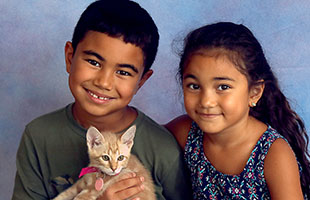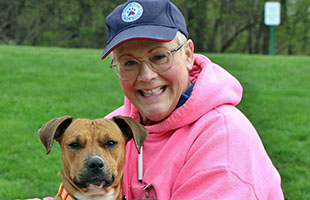 Join the Wags & Whiskers Club
When a pet in crisis has nowhere else to turn, the Connecticut Humane Society is able to respond with open arms because of supporters like you. By becoming a part of a caring community of monthly donors, you will provide critical support all year long to rescue pets from suffering, cruelty and neglect. YOU will heal them, body and soul. Show you care all year long.
News & Announcements
CHS' New Medical Director
Army veteran, Dr. Mark Gold, has worked with dogs, cats, bulls, sheep, rats and even dolphins.
Volunteer Spotlight
What is Linda Larson's most memorable moment at CHS? She felt like she'd won the lottery!
Heal Pets
You can get a tax break if you donate a portion of your 401K or IRA to the pets. Find out how.
STORIES OF HOPE
Cosmo's Home for the Holidays
Cosmo's needs were urgent. He couldn't wait for care. The medical team jumped into action the morning he arrived. Now he has a new home, and a new life on 3 legs.
Upcoming Events
Flash Lady Fundraiser
Will your pet smile for the camera? Pay it forward and book a session today. Proceeds benefit CHS pets.
Elf @ the Strand Theater
Join us for this holiday comedy hosted by the Strand. All proceeds from ticket sales go to CHS pets.
Vaccine Clinic
Protect your pet against common illnesses at Fox Clinic's bimonthly event. Appointments required.