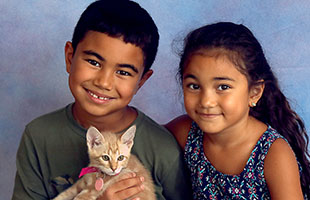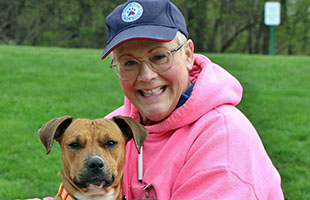 Join the Wags & Whiskers Club
When a pet in crisis has nowhere else to turn, the Connecticut Humane Society is able to respond with open arms because of supporters like you. By becoming a part of a caring community of recurring donors, you will provide critical support all year long to rescue pets from suffering, cruelty and neglect. YOU will heal them, body and soul. Show you care all year long.
News & Announcements
Volunteer Spotlight
From walking and training to photography and videography, Maria is dedicated to the dogs!
Mookie Hit a Home Run
8 pounds. 15 years old. 5 teeth. And, most importantly, just 2 days on the adoption floor.
Protect What You Love
Put creating a legal will on your to-do list. It's easy and free with FreeWill, an online will-writing tool.
STORIES OF HOPE
Sassy's X-Ray Vision
This beauty's name was Sassy, but the kitty couldn't have been sweeter. Maybe because she knew her life was being saved. X-rays gave the answer everyone needed.
Upcoming Events
Pet Lovers Club
Calling all young pet lovers! The spring semester begins soon! Don't miss out. Register now!
Sniffer Journal
Written from a dog's point-of-view. Subscribe today and 100% of the proceeds will go to CHS pets!
Quality Propane
Your home fuel needs will keep pets warm this winter. Just mention CHS when you place your order.