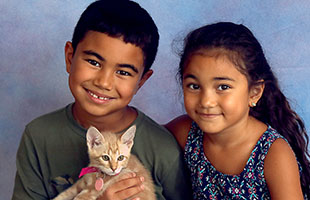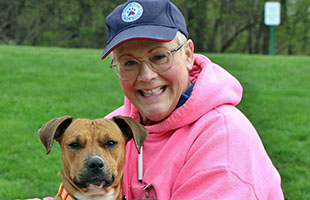 Join the Wags & Whiskers Club
When a pet in crisis has nowhere else to turn, the Connecticut Humane Society is able to respond with open arms because of supporters like you. By becoming a part of a caring community of monthly donors, you will provide critical support all year long to rescue pets from suffering, cruelty and neglect. YOU will heal them, body and soul. Show you care all year long.
News & Announcements
Happy Anniversary
April 18-25 is National Volunteer Appreciation Week. Thank you for all you do!
Shop to Save Pets
Does one purchase to support pets make a difference…yes it does! Big time!
It's CHS' Birthday
CHS turns 140 this month. Founded by Hartford teen Gertrude O. Lewis, her legacy lives on…
STORIES OF HOPE
In Her Own Time
If anyone can teach patience, it's Patches! She took her time coming out of her shell as the behavior team supported her. She finally showed how truly unique she is…and sounds.
Upcoming Events
Virtual PETtalk: Pet Allergies
Does your pet suffer from allergies? This talk will give you ways to help your furry friend.
Springtime Unleashed
Support pets in transition by celebrating fresh air and sunshine with CHS!
Virtual PETtalk: Separation Anxiety in Dogs
Separation anxiety can be a big challenge—a resolution is possible!