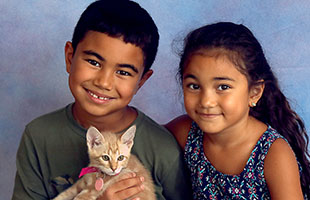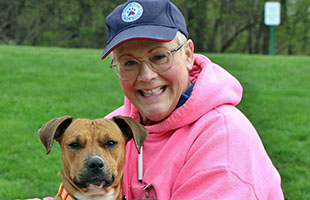 Join the Wags & Whiskers Club
When a pet in crisis has nowhere else to turn, the Connecticut Humane Society is able to respond with open arms because of supporters like you. By becoming a part of a caring community of monthly donors, you will provide critical support all year long to rescue pets from suffering, cruelty and neglect. YOU will heal them, body and soul. Show you care all year long.
News & Announcements
Volunteer Spotlight
She's been busy bottle-feeding kittens day and night. That's what it takes to raise cute, fluffy cats!
Care During COVID
See how CHS is still serving shelter pets and helping family pets to keep their homes.
Standing Out
There were puppies and playful teenaged cats looking for love. Then there was Josie.
STORIES OF HOPE
If CHS ever wished a pet could talk, it would be Grits. Everyone would have asked, "What happened in your past? How can we help?" Luckily, there was another way to reach her: doggy assistants.
Upcoming Events
Virtual PETtalk: The Binky and Squeak
Learn how to keep your pet rabbit or Guinea pig happy and healthy.
Pets 2 the Rescue
Have your sneakers have been calling your name? Now's the time to get outside!
CHS - Target Circle Partner
Now through June 30, your purchase at Target can save pets' lives. Find out how.