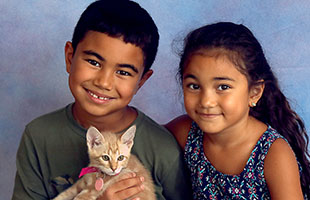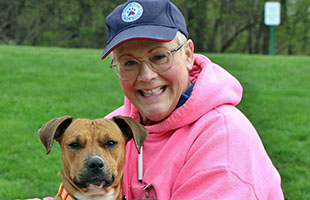 Join the Wags & Whiskers Club
When a pet in crisis has nowhere else to turn, the Connecticut Humane Society is able to respond with open arms because of supporters like you. By becoming a part of a caring community of monthly donors, you will provide critical support all year long to rescue pets from suffering, cruelty and neglect. YOU will heal them, body and soul. Show you care all year long.
News & Announcements
Volunteer Spotlight
During COVID-19, Eileen's heroism saves lives and her generosity of heart keeps us going.
Care During COVID
See how CHS is still serving shelter pets and helping family pets to keep their homes.
XL Donation to Pantry
A giant donation from Hills and GreaterGood.org means more support for pets in need.
STORIES OF HOPE
It's okay if you're speechless when you see these kittens. But they only got this cute through a team effort with their mama cat, foster mom, CHS' medical department and kind supporters.
Upcoming Events
Virtual PETtalk: Wildlife & Pets
Do you have wildlife in your yard? What if a critter needs help?
Porchtrait Sessions
Save pets' lives with a social-distanced photo shoot of your family…pets included!
Lemonade Stand Challenge
Turning lemons into lemonade – this year the challenge goes virtual. Find out how you can get involved.