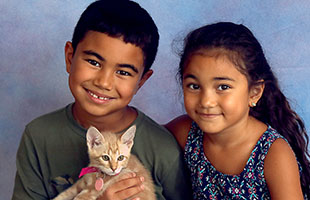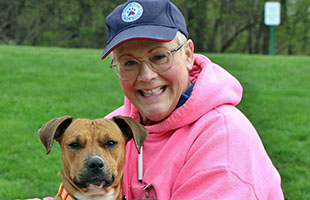 Join the Wags & Whiskers Club
When a pet in crisis has nowhere else to turn, the Connecticut Humane Society is able to respond with open arms because of supporters like you. By becoming a part of a caring community of monthly donors, you will provide critical support all year long to rescue pets from suffering, cruelty and neglect. YOU will heal them, body and soul. Show you care all year long.
News & Announcements
Celebrating Volunteers
April 19-25 is National Volunteer Appreciation Week. Let's celebrate their accomplishments.
CHS - Target Circle Partner
Now through June 30, your purchase at Target can save pets' lives. Find out how.
Volunteer Spotlight
What happened when Anne Wilson brought home a tiny foster kitten that wasn't gaining weight?
STORIES OF HOPE
77 pets. 2 days. 1 mission: To get them into foster care during COVID-19 restrictions. See how it all got done and how CHS is navigating this challenging time.
Upcoming Events
Virtual PETtalk: Animal Reiki
Reiki; holistic therapy that can help reduce behavior problems, decrease pain and induce relaxation.
Virtual PETtalk: Professions
Think the only way to work with aniamls is to be a veterinarian or zoo keeper?
Virtual PETtalk: Dog DNA
Have you ever looked at your pup and wondered what breeds make up his or her DNA?