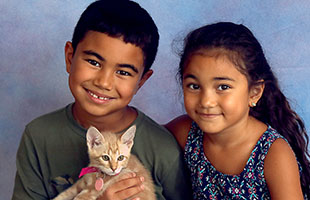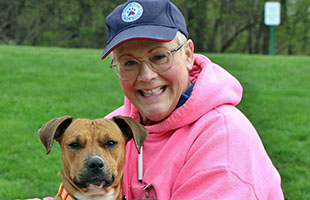 Join the Wags & Whiskers Club
When a pet in crisis has nowhere else to turn, the Connecticut Humane Society is able to respond with open arms because of supporters like you. By becoming a part of a caring community of monthly donors, you will provide critical support all year long to rescue pets from suffering, cruelty and neglect. YOU will heal them, body and soul. Show you care all year long.
News & Announcements
Volunteer Spotlight
Volunteer Nicola Davies advises all volunteers to foster; it is that rewarding. Find out why…
A Top Photo Opp
Can you solve this math problem? Pet photos X $5 = donations for animals in need.
Charter Oak Matches Gifts
Through Nov. 25, Charter Oak Credit Union matches donations made by its members. Double your impact!
STORIES OF HOPE
Nike Still Mattered
Nike was "helping" as volunteers cleaned and found the place that reminded him of home: a laundry basket. At 12 years old, the senior just wanted familiar sights and smells.
Upcoming Events
Virtual Bingo: Howl-O-Ween
Enjoy some spooky fun and save pets' lives. Win prizes just for playing! Sign up today.
Virtual PETtalk: Animal Communication
Ever wondered what kitty is trying to say to you with that stare?
Virtual Diamonds in the Ruff
Paw packs now on sale! A necessary element for full enjoyment of virtual Diamonds in the Ruff.