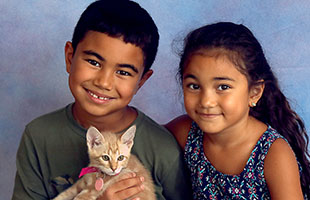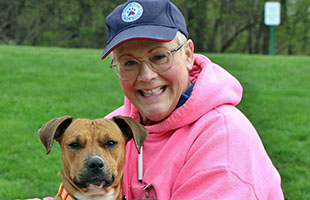 Join the Wags & Whiskers Club
When a pet in crisis has nowhere else to turn, the Connecticut Humane Society is able to respond with open arms because of supporters like you. By becoming a part of a caring community of recurring donors, you will provide critical support all year long to rescue pets from suffering, cruelty and neglect. YOU will heal them, body and soul. Show you care all year long.
News & Announcements
Volunteer Spotlight
Matt and Cong enjoy fostering all types of felines, despite their often mischievous behavior!
Better Together
Missy and Lou rescued each other. CHS' Pet Wellness Clinic ensures they stay together.
Now's the Time to Foster
CHS is currently looking for new fosters at its three locations to assist more pets in need.
STORIES OF HOPE
The Dog Who Couldn't Bark
There was lots of waiting, and measuring, and hoping that Shadow could again open his mouth like a normal dog. Why had he arrived unable to move his jaw?
Upcoming Events
Charter Oak Matches Gifts
Charter Oak members can make a gift to the pets through Nov. 24 and it will be matched!
Pet Food Drive
It's back for a second year! The LJ Shoreline Realty Pet Food Drive benefiting CHS. Make a gift.
Art...With Heart!
A new painting for you, a new life for a pet. Local artist donates 130 paintings to CHS' virtual art sale.