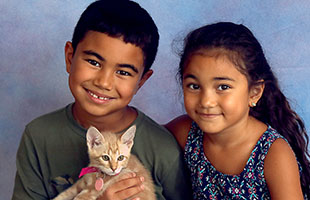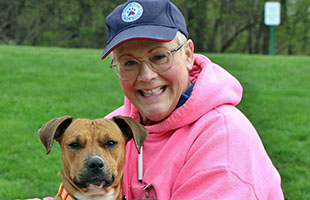 Join the Wags & Whiskers Club
When a pet in crisis has nowhere else to turn, the Connecticut Humane Society is able to respond with open arms because of supporters like you. By becoming a part of a caring community of recurring donors, you will provide critical support all year long to rescue pets from suffering, cruelty and neglect. YOU will heal them, body and soul. Show you care all year long.
News & Announcements
Volunteer Spotlight
Johnny finds peace and comfort when spending time with furry AND feathered friends.
Protect What You Love
How are you kicking off the New Year? Add estate planning to your list to protect those you love.
Gigi's Adjustment to Change
Everything that Gigi knew about the world was turned upside down when her caretaker passed away.
STORIES OF HOPE
Photojournaling Pinky's Journey
Every pet's story is different, and their needs are too. When they come to CHS the medical, behavior, and animal care teams make sure that the pets are well looked after and in tip-top shape while they wait to be adopted. Read all about Pinky's journey – from how she arrived at the Connecticut Humane Society to everything she's been up to since!
Upcoming Events
Pet Lover's Club
Do your kids love pets? Then this just might be the club for them. Sign them up for Spring 2023.
Amazon Smile
Now thru Feb. 20 let your shopping save pets. Amazon will donate .5% of all eligible purchases to CHS.
Virtual PETtalk: Dental Care for Dogs and Cats
Join us for a free webinar all about dental care for your furry friend.