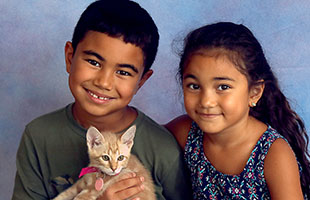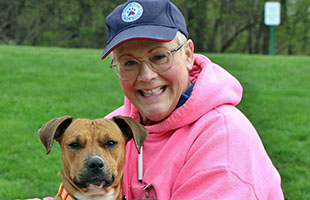 Join the Wags & Whiskers Club
When a pet in crisis has nowhere else to turn, the Connecticut Humane Society is able to respond with open arms because of supporters like you. By becoming a part of a caring community of monthly donors, you will provide critical support all year long to rescue pets from suffering, cruelty and neglect. YOU will heal them, body and soul. Show you care all year long.
News & Announcements
Volunteer Spotlight
This multi-talented volunteer has served the critters at home and on-site. Karen has a passion for pets!
Expand Your Spring Cleaning
Add tidying up your estate plan to your spring project list. CHS has a free tool that makes it easy.
Watch Her Blossom
Like thousands of pets, Flower has been given a fresh start. She begins her journey on just three legs.
STORIES OF HOPE
Back to a Perky Pug
Kevin and his adorable under-bite made everyone smile. So his human pals wanted to make him happy, too. And that meant getting him the urgent surgery he needed.
Upcoming Events
Virtual PETtalk: Why Does My Cat Do That?
Some cat behavior is maddening—resolutions are possible!
Birdies for Charity
Score a hole-in-one with a gift for the pets of $10 or more. All gifts matched.
Run, Walk, Bike to Benefit Pets
Sneakers calling your name? Now's the time to get outside!