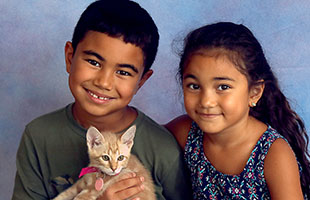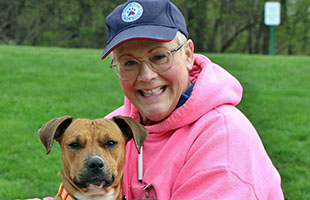 Join the Wags & Whiskers Club
When a pet in crisis has nowhere else to turn, the Connecticut Humane Society is able to respond with open arms because of supporters like you. By becoming a part of a caring community of monthly donors, you will provide critical support all year long to rescue pets from suffering, cruelty and neglect. YOU will heal them, body and soul. Show you care all year long.
News & Announcements
2018 Annual Report
Pets find brighter futures at CHS. See how your investment is making a difference.
Volunteer Spotlight
Beth Babinec's favorite part of volunteering involves music. Who serenades her?
Lemonade Stand Challenge
Have a lemonade stand to support CHS pets and get your donation matched by local sponsors!
STORIES OF HOPE
Flaco Needed a Hand...And a Foster
Flaco and his foster family found each other at the perfect time. No one could have guessed his recovery from major dental surgery would change all of their lives.
Upcoming Events
Caroline Dorman Benefit
CHS volunteer Caroline Dorman was taken from us all to soon. Join us in continuing her legacy.
Essex Goes to Pets
Enjoy a ride through Essex and then float back down the river. $1 from every ticket sold goes to CHS pets.
Clear the Shelters
Looking for a furry friend? Adoption fees discounted for all dogs and cats. Visit any CHS location.