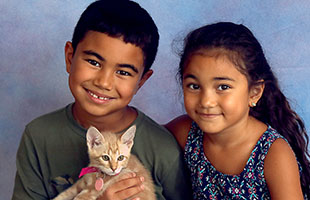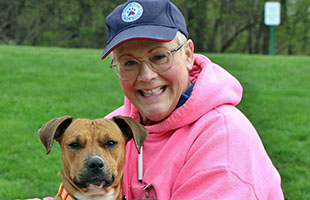 Join the Wags & Whiskers Club
When a pet in crisis has nowhere else to turn, the Connecticut Humane Society is able to respond with open arms because of supporters like you. By becoming a part of a caring community of monthly donors, you will provide critical support all year long to rescue pets from suffering, cruelty and neglect. YOU will heal them, body and soul. Show you care all year long.
News & Announcements
Volunteer Spotlight
Volunteer Marcia Goodman is someone of many talents who has impacted CHS pets in many ways…
Employee of the Month?!?
Gilbert needed 6 months of care and so, became an office helper. Did his performance measure up?
Tax Changes Serve Pets
CARES Act helps you and nonprofits during these unprecedented times. CHS pets can benefit.
STORIES OF HOPE
Butler was living alone on the streets. The deaf pup just wanted to know where he belonged. And find a family who understood his special needs.
Upcoming Events
Virtual PETtalk: Dogs & Kids
Parents of 4-legged and 2-legged children alike, this free webinar is for you!
Virtual Fundraiser: Pampered Chef
Outfitting your kitchen or camper will save pets' lives. See how…
Bruno's Way 5K
Join us for a certified road race and fitness walk. All proceeds support medical care for pets at CHS.