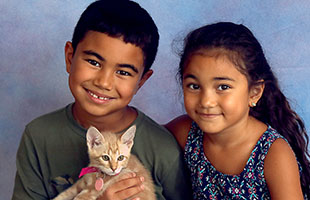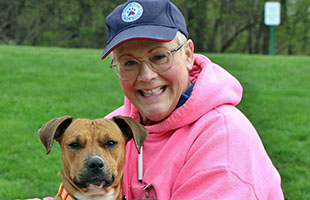 Join the Wags & Whiskers Club
When a pet in crisis has nowhere else to turn, the Connecticut Humane Society is able to respond with open arms because of supporters like you. By becoming a part of a caring community of recurring donors, you will provide critical support all year long to rescue pets from suffering, cruelty and neglect. YOU will heal them, body and soul. Show you care all year long.
News & Announcements
Volunteer Spotlight
Volunteering with dogs has busted a lot of myths for this volunteer team. Meet Gary and Steven…
Back on her Paws
A gentleman witnessed a kitten get hit by a car, and at her size, that could have ended her story.
Wellness Clinic Wrap-up
Thanks to the generosity of donors, CHS' wellness clinics are a success. Dozens of pets served!
STORIES OF HOPE
Sunshine's Sunshine and Roses
When Sunshine was found tied to a pole outside of a church, a kind-hearted man brought her to the Connecticut Humane Society so that she could get another chance at life.
Upcoming Events
Wilton Holiday Stroll
Get in the holiday spirit with CHS and visit our booth at the Stoll. Pets welcome too!
J. McLaughlin Giveback Day
Get started on your holiday to-do-list and save pets' lives at the same time. A win for all!
Target Circle Saves Pets!
Just in time for holiday shopping. Join Target Circle, vote for CHS pets now thru Dec. 31. A win for all!