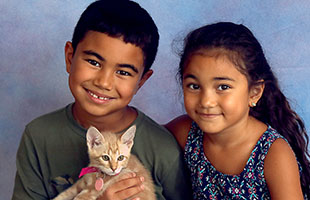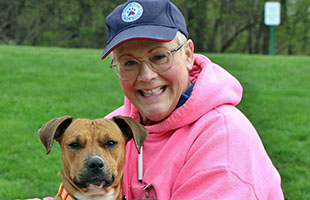 Join the Wags & Whiskers Club
When a pet in crisis has nowhere else to turn, the Connecticut Humane Society is able to respond with open arms because of supporters like you. By becoming a part of a caring community of recurring donors, you will provide critical support all year long to rescue pets from suffering, cruelty and neglect. YOU will heal them, body and soul. Show you care all year long.
News & Announcements
Volunteer Spotlight
Fostering nudged Cheryl beyond her comfort zone in so many positive ways!
HTC Saves Pets!
Tails wag with affection because this year, the hockey club's heartfelt fundraising efforts benefit CHS!
A Walk in the Park
Some tips to help your dog enjoy National Take a Walk in the Park Day on March 30th!
STORIES OF HOPE
Itching to Find a Home
Having a dog with allergies can be hard – both on your wallet and with having to see your pet itchy and uncomfortable. Zeus arrived at CHS with scabs all over his body, and puffy, sore ears. But he left with his new family with clear skin, and an informed treatment plan from the expert medical which would keep him happy and healthy for the rest of his days.
Upcoming Events
Virtual PETtalk: There's a Raccoon in my Chimney!
Join us for a free webinar all about co-existing with wildlife.
Rowing for the Pets!
The Row House in Westport invites you to work out to save pets! Event proceeds come to CHS critters.
Paint & Vino
Back by popular demand, a night of paint and laughter to benefit the pets!