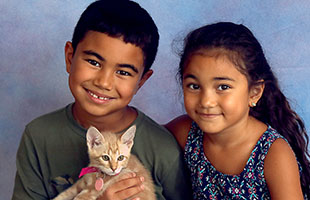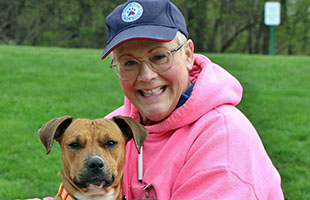 Join the Wags & Whiskers Club
When a pet in crisis has nowhere else to turn, the Connecticut Humane Society is able to respond with open arms because of supporters like you. By becoming a part of a caring community of recurring donors, you will provide critical support all year long to rescue pets from suffering, cruelty and neglect. YOU will heal them, body and soul. Show you care all year long.
News & Announcements
Volunteer Spotlight
Patience and plenty of field trips, Dawn keeps the pet's tails wagging!
Stories of Hope
Roscoe Learns to Trust
Every pet has a story, and some pet stories will remain a mystery. When Roscoe arrived he was fearful and did not trust humans. He needed special attention, and the behavioral team at the Connecticut Humane Society were up to the challenge.
Upcoming Events
Wilton Farmer's Market
Join CHS for some tasty treats at the Wilton Farmer's Market every Wednesday from 12pm to 5pm!
Newington Waterfall Festival
Join CHS and bring your family for all the fun at the Newington Waterfall Festival from 2pm to 7pm!
PETtalk: Navigating Nutrition
This free and virtual  event is for those who want to learn more about  pet nutrition!