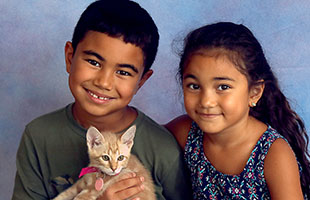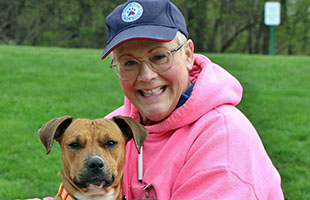 Join the Wags & Whiskers Club
When a pet in crisis has nowhere else to turn, the Connecticut Humane Society is able to respond with open arms because of supporters like you. By becoming a part of a caring community of recurring donors, you will provide critical support all year long to rescue pets from suffering, cruelty and neglect. YOU will heal them, body and soul. Show you care all year long.
News & Announcements
Volunteer Spotlight
Vina is a critter cuddler and spends her time telling the pets to keep hoping for their forever homes!
Art With Heart
Local artists support the pets! Get an early start on holiday gifts, 100% of your purchase will save lives!
PETtalk Workshop: Learn Animal Communication
What is your pet thinking? Join us for Cathy Malkin's workshop.
STORIES OF HOPE
Healed and Heeling
Being alone was the worst. At only a few months old, the little white and tan terrier mix was absolutely certain that he was not meant to be all by himself in the world, and yet, that's where he was. Lost, alone, and scared too.
Upcoming Events
Puerto Vallarta Giveback
Dine-in, take-out, or purchase a giftcard for a portion of Puerto Vallarta Giveback will go to CHS!
Your gifts will provide comfort to the shelter pets as they await new homes.
Yoga for the Dogs
Enjoy basic yoga postures with Fuller Yoga and help reduce stress and tension from the week!