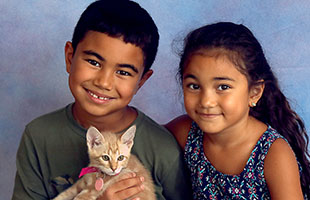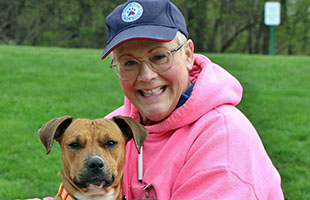 Join the Wags & Whiskers Club
When a pet in crisis has nowhere else to turn, the Connecticut Humane Society is able to respond with open arms because of supporters like you. By becoming a part of a caring community of recurring donors, you will provide critical support all year long to rescue pets from suffering, cruelty and neglect. YOU will heal them, body and soul. Show you care all year long.
News & Announcements
Volunteer Spotlight
Words of wisdom from Diane, a seasoned volunteer with 19 years of experience at CHS!
Look Who's Talking
Aries talked a lot at CHS and he's still not done. He wants to share his story with you.
2021 CHS Annual Report
You connect the dots. You make this work possible. Meet the pets you've saved!
STORIES OF HOPE
381 Days of Haze
Ten times longer than the average CHS pet. Learn how the CHS team stood behind this very good boy as he waited for a fresh start.
Upcoming Events
Ice Cream Pie Fundraiser
Now here's something to smile about – an ice cream pie fundraiser for the pets!
Lemonade Stand Challenge
Find out how to hold your very own lemonade stand to make brighter futures for pets!
Ocean State Saves Pets
Get ready for summer fun and save critters too! Visit your local Job Lot today!